N.75 / Taking notice is the key
These past few months I've tried to get better at looking closely, and the result has been a richer, more intimate relationship with my home, my work, my town, the natural landscape in my back yard, the people and art and media in my life.
Newsletter friends — Welcome to Issue 75!
These past few months I've tried to get better at looking closely, and the result has been a richer, more intimate relationship with my home, my work, my town, the natural landscape in my back yard, the people and art and media in my life.
The question is: When the gears of society start moving again, will we carry the wisdom of this stillness forward? I hope so. Out the other side, back onto those transatlantic and transpacific flights, pressed against one another on our daily subway commutes, schedules full of dinner parties, brunch dates, weddings, funerals, concerts, pizza cook-offs, retreats, homecomings — back into libraries and classrooms and the homes of our grandparents and elders. Inspecting it all once again with our newly honed, ever-close-looking eyes.
I hope so. Because looking closely at dang near anything in this world of ours might very well be the key to it all.
If you're vibin' this, send it to a friend, say something controversial in the comments, or like, tweet about it.
Alright, on to the newsletter! - Sam
---
WATCH
The unassuming Shimada Gama workshop in Gotsu doubles up as an open-air museum of traditional stoneware pottery. It specialises in creating large pieces that are burnt in a sloped wood-fired kiln. We talk to the 73-year-old master Shimada Takayuki about the challenges of passing the rare skill and aesthetic sensibility down to his son and grandson.
---
LOOK
Lovely concept and execution. Nordic Pavilion at Venice Architecture Biennale is a co-housing model. "Norwegian architecture studio Helen & Hard has built a 1:1 cross-section of a co-housing project made from spruce wood in the Nordic Pavilion at the Venice Architecture Biennale with the hope that it will also demonstrate how co-living can be used to help tackle various environmental issues, increase residential security and combat loneliness."
---
READ
Jerry Williams | Earthbound Report | 8th April 2021
I'm doing a lot of reading on the shortcomings of this individual age: "Capitalism pushes us towards private affluence. We aspire to acquire our own things. Shared things are seen as second best, something of an inconvenience. Politics responds accordingly, prioritising economic growth and 'more money in your pocket', rather than shared goods and services. So everyone has their own lawnmower while the grass grows long in the park. People get their own exercise bikes or rowing machines, and the gym at the local leisure centre starts to look tired and under-funded. The wealthy pay for childcare or hire a nanny, but the early years nursery closes down."
Gabrielle Canon | The Guardian | 11th May 2021
Tucked under a highway overpass in West Oakland, just beyond a graveyard of charred cars and dumped debris, lies an unexpected refuge.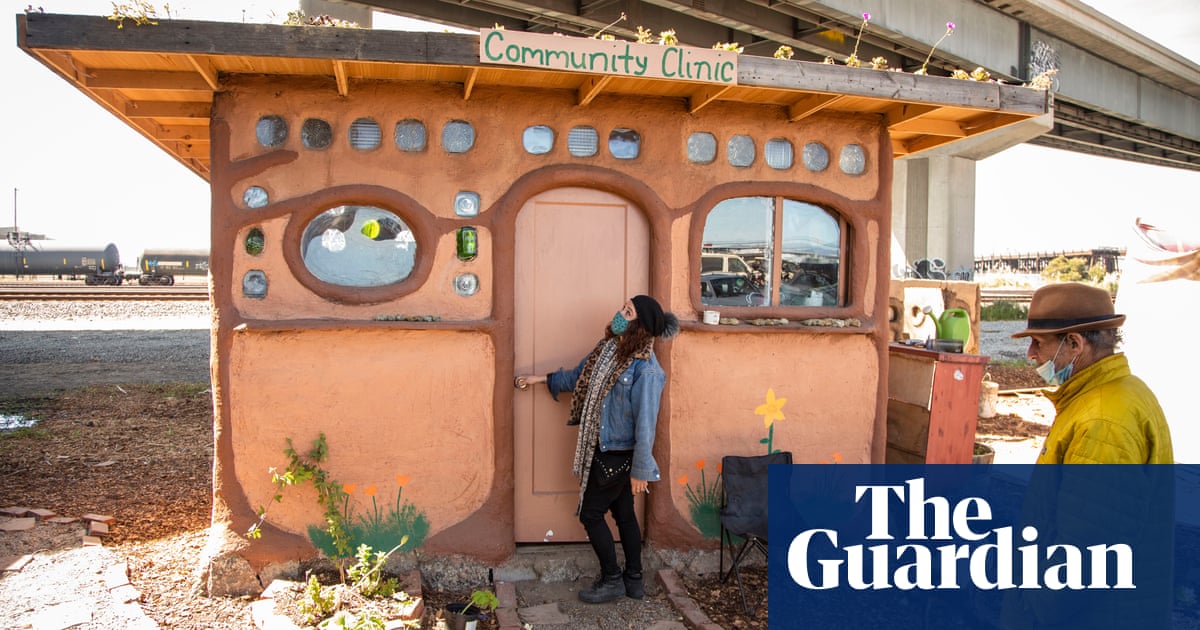 Ben Hubbard | The New York Times | 15th May 2021
An unlikely solar revolution of sorts has taken off in an embattled, rebel-controlled pocket of northwestern Syria, where large numbers of people whose lives have been upended by the country's 10-year-old civil war have embraced the sun's energy simply because it is the cheapest source of electricity around.
---
LOUNGE
I appreciate the use of Australian timbers here, set in contrast to dark greens with different textures. That green is not a colour I would usually gravitate towards, but it works so well in this renovated 1872 country cottage.
EXTEND
Are you tired of your URLs being too short?
LINGER
"Real generosity toward the future lies in giving all to the present."
-Albert Camus
---
Thanks for your time, energy and presence in making it all the way to the bottom.
Till next time, be well.
Sammy
P.S All typos in this email are on purpose actually.
---
I was not paid for any culture in this email.
Links to things are for your consideration only.
---
This work licensed under a Creative Commons Attribution 4.0 license.
That means you can use it any way you like, including commercially,
provided that you attribute it to me, Sammy Haywood, and include a link
to sammyhaywood.email or .com or .fyi or .xyz
https://creativecommons.org/licenses/by/4.0/
Quotations and images are not included in this license; they are
included either under a limitation or exception to copyright, or on the
basis of a separate license. Please exercise caution.
,.-'~'-.,,.-'~'-.,,.-'~'-.,,.-'~'-.,,.-'~'-.,
---
I acknowledge that the culture showcased here owes the roots of its theory and practice to traditional and Indigenous knowledges, from all over the world. We all stand on the shoulders of many ancestors – as we learn, and re-learn, these skills and concepts. We pay our deepest respects and give our heartfelt thanks to these knowledge-keepers, both past and present.⁠