N.84 / Switching off
Climbing, Drawing and Utopia Architectural Futures. Read to the end for a really cool reading of On Time and Water.
---
What the what? If you're new here — HELLO, I'm Sammy Haywood and you've signed up for the Making Hay weekly newsletter at one of my websites, sammyhaywood.com /.email / .work, which primarily features an curious, creative, and considered look at the world in internet form.
If you like Making Hay, please share it, and forward it.
As always there is a one click unsubscribe at the bottom.
Otherwise, welcome to the ever-growing crew.
---
Welcome to newsletter N.84,
Switching off. Sounds easy huh?
But we all know that it is not the case.
Just one more email.
Just one more phone call.
Just 5 more minutes of research.
And before you know it, the day is gone, the evening is gone and you have been ON the whole time.
You owe it to yourself, your loved ones and your ability to do your best work to switch off once in a while.
So go on, put your device down and go take a walk. - Sammy
---
Consider
Joe Ward | NY Times | 23rd July 2021
The Tokyo Olympics are finally upon us and whilst it looks like a bonkers event and even more bonkers cost to the good people of Japan, it does provide an opportunity to focus on sporting figures who live outside of the mainstream.
This fantastic interactive feature from the NY Times on Adam Ondra, the world's best rock climber is a good starting point.
The Royal Ocean Film Society | YouTube | 21st July 2021
The trials and tribulations of director Joe Dante; his "Inferno" was 2003's Looney Tunes: Back in Action. The studio seemed to misunderstand the animation medium—as Dante put it, "the problem came when the studio executives started to get tired of our jokes and wanted us to change them. But of course, the animation is done to the voices and not the other way around"
Apple | Youtube | 14th July 2021
In this video, The Snoopy Show storyboard artist Krista Porter and Apple's Anthony Jackson show us how to draw yourself as a Peanuts character. Once you get past all of the Apple synergy stuff (Pages! Pencil! Apple TV+!), this is actually pretty neat and you can obviously do it with any device/app or even pencil & paper. They've even included a PDF of drawing references to make it easier.
Why Does Utopian Architecture Suck?
Kate Wagner | The Nation | 14th July 2021
This article from Kate Wagner examines the key question of why utopian architectural futures often suck.
These utopias, in the practical sense of the term—as imaginaries of an ideal society—frankly suck. As a result, their progeny, be they in the form of 3D-printed tiny houses for the indigent or spurious off-shore eco-villages, also suck. The reason they suck is simple: Design, while obviously involved in the process of world transformation, cannot by itself solve social problems related to climate and urbanization.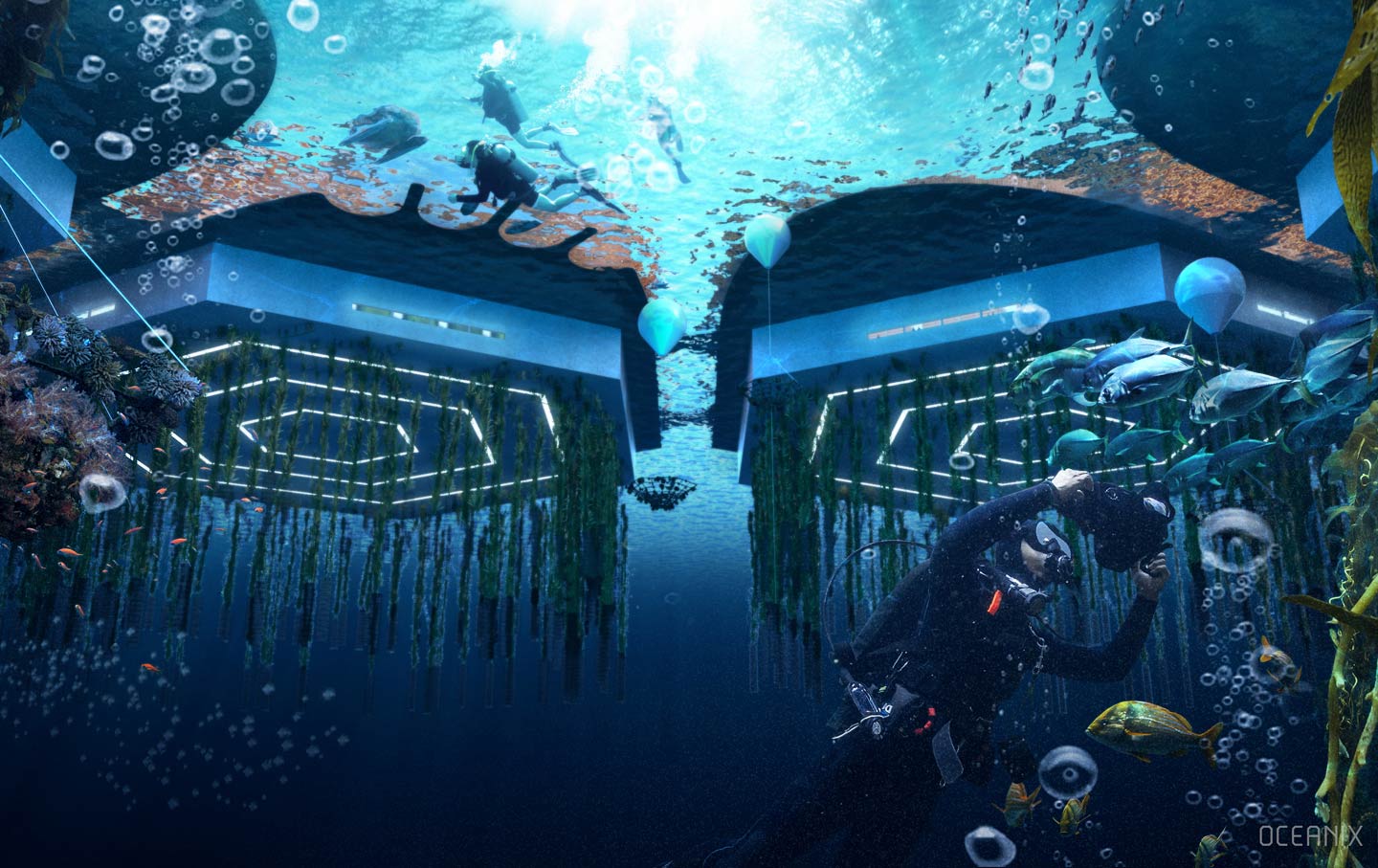 Ground Control Productions | Vimeo | 14th July 2021
This reading of an excerpt of Andri Snær Magnason's On Time and Water is a beautiful illustration of the idea of the Great Span.
Imagine that, 262 years. That's the length of time you connect across. You'll know the people who span this time. Your time is the time of the people you know and love, the time that molds you, and your time is the time of the people you will know and love, the time that you will shape. You can touch 262 years with your bare hands. Your great grandma taught you, you will teach your great granddaughter, you can have a direct impact on the future right up to the year 2186. Imagine that.
---
Contemplate
We are so much the victims of abstraction that with the Earth in flames we can barely rouse ourselves to wander across the room and look at the thermostat.
– Terence McKenna
---
Thanks for your time, energy and presence in making it all the way to the bottom.
Spelling mistakes, glaring omissions, furious rants or grudging tips of the hat, I welcome it all.
Till next time,
<3 Sammy
↑ ↓ ↗︎
---
I was not paid for any culture in this email.
Links to things are for your consideration only.
---
This work licensed under a Creative Commons Attribution 4.0 license.
That means you can use it any way you like, including commercially,
provided that you attribute it to me, Sammy Haywood, and include a link
to sammyhaywood.email or .work or .com or .fyi or .xyz
https://creativecommons.org/licenses/by/4.0/
Quotations and images are not included in this license; they are
included either under a limitation or exception to copyright, or on the
basis of a separate license. Please exercise caution.
,.-'~'-.,,.-'~'-.,,.-'~'-.,,.-'~'-.,,.-'~'-.,
---
The office is located in Brunswick West, Melbourne, the traditional lands of the Wurundjeri people. I acknowledge that the culture showcased here owes the roots of its theory and practice to traditional and Indigenous knowledges, from all over the world.
We all stand on the shoulders of many ancestors – as we learn, and re-learn, these skills and concepts. We pay our deepest respects and give our heartfelt thanks to these knowledge-keepers, both past, present and projected.⁠
To offset the carbon emissions of this newsletter, I plant one native Australian tree for every issue. I encourage you to do the same in your country.